Hammer & Stain-DFW is a Do IT Yourself Workshop that specializes in preparing unfinished wood projects into wall worthy pieces. Upon entering the workshop, it is aprons on, gloves on and get that stain going. Guests enjoy a night of doing a project as an individual, with a group or a date night with your special someone while enjoying a BYOB atmosphere.
We take pride in the service we provide. We are not simply selling a product but the service. Anyone can simply Youtube how to DIY a project but when they come to us we provide all the materials, one on one teaching instruction and a fun filled atmosphere ensuring you go home with a beautiful finished project.
The workshops are self-paced rather than formal so that no one feels rushed through their projects. At the end of the night, you will have transformed that unfinished piece into a fine work of decor you can proudly display in your home or give as a beautiful handmade gift that you created with love. So, what sets us apart? At Hammer & Stain-DFW, our motto is "perfectly imperfect" because after all, wood has a personality of its own and is perfectly imperfect just like we are.
We offer a variety of DIY Workshops; Public Workshops, Private Party Workshops, Fundraisers, Team Building, Date Night and Birthday Parties for children and adults. We also offer Curbside Pickup DIY Kits. These kits include everything you need to complete your project at home.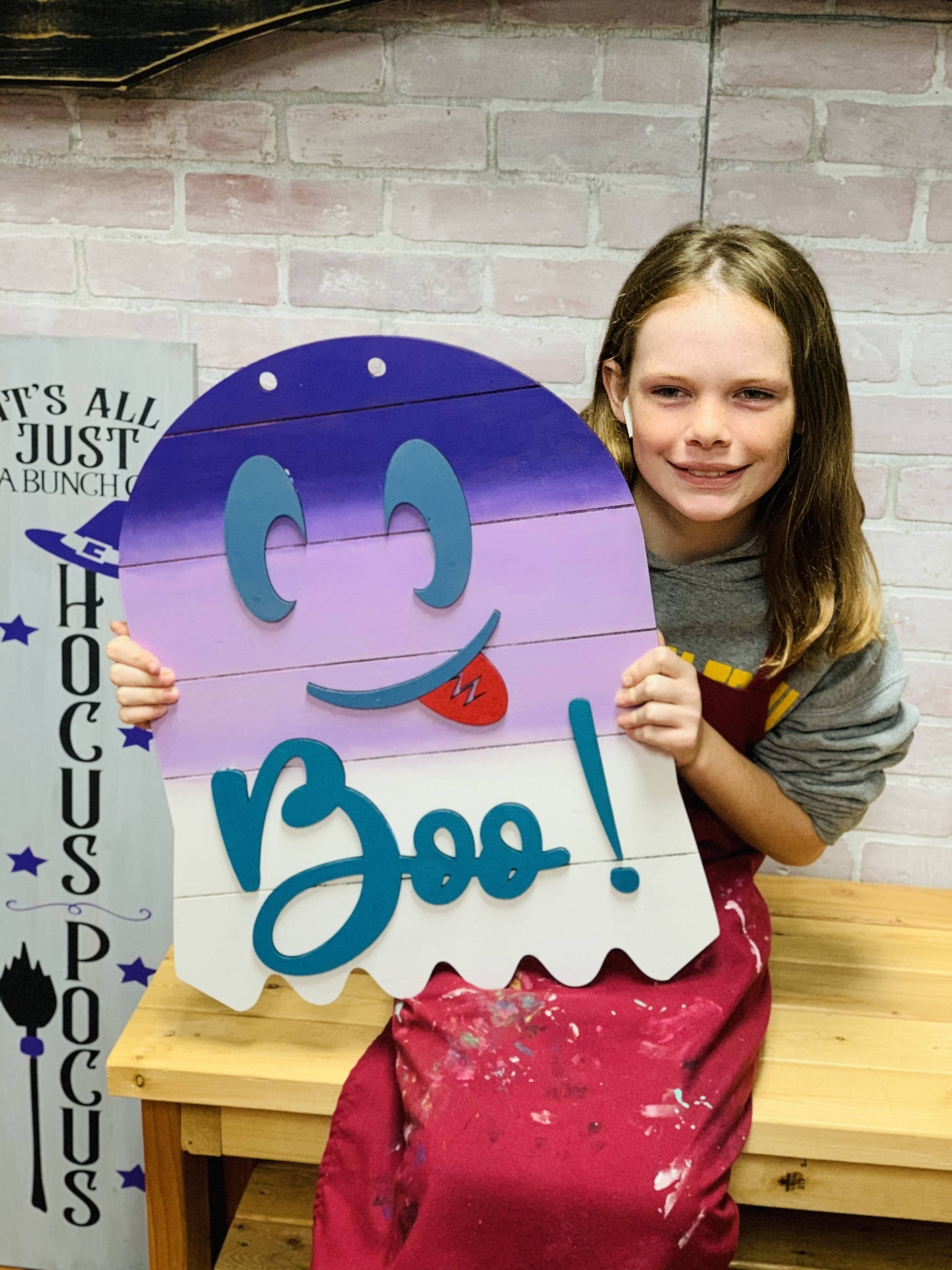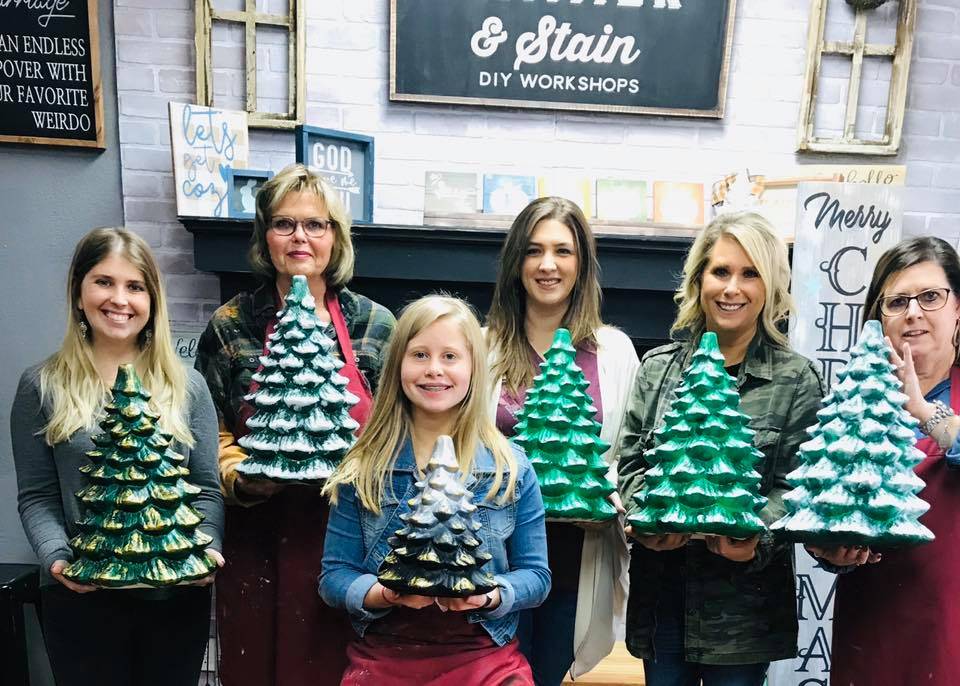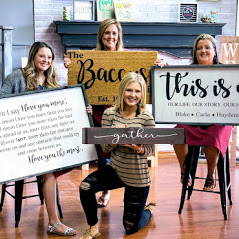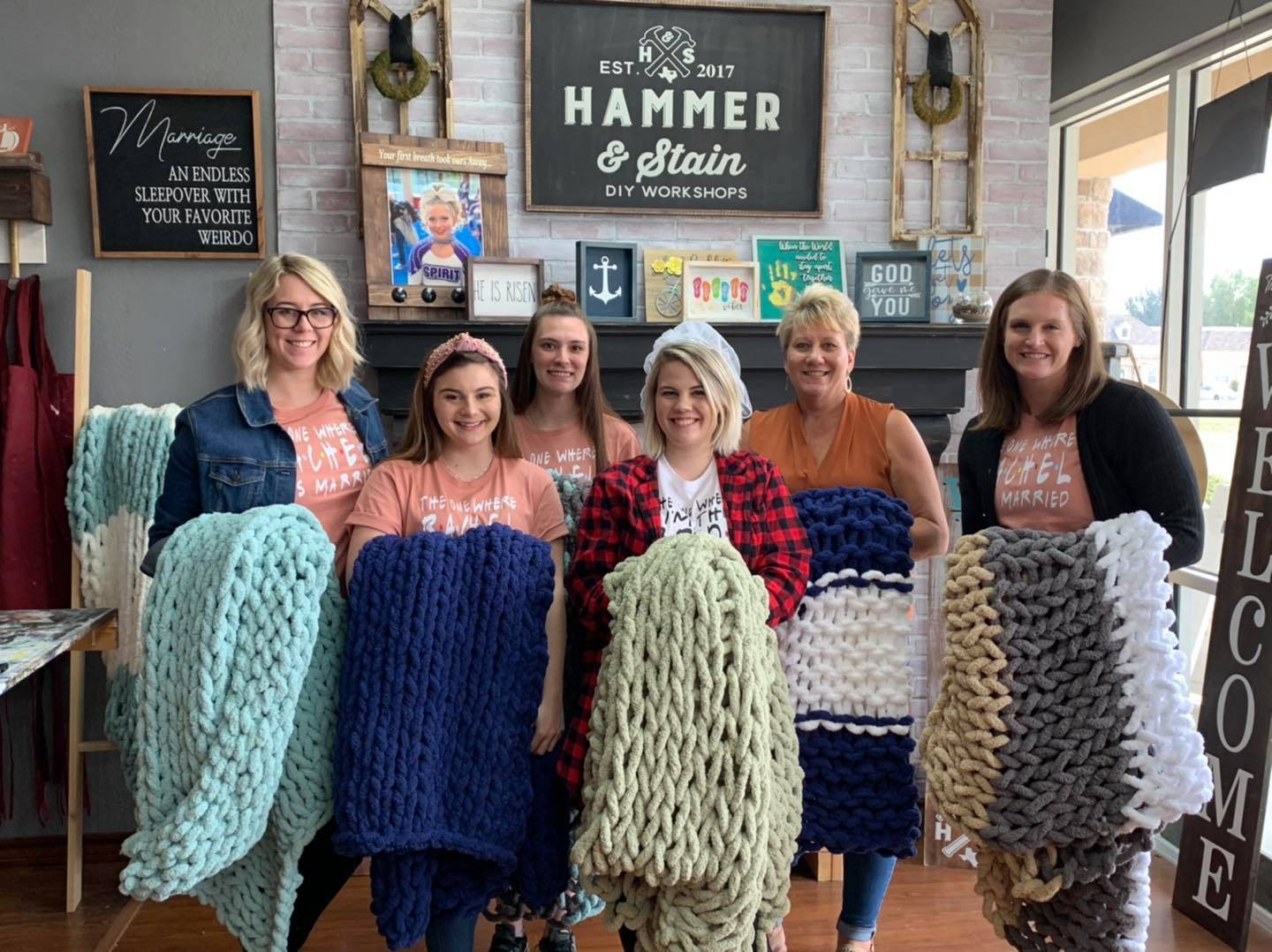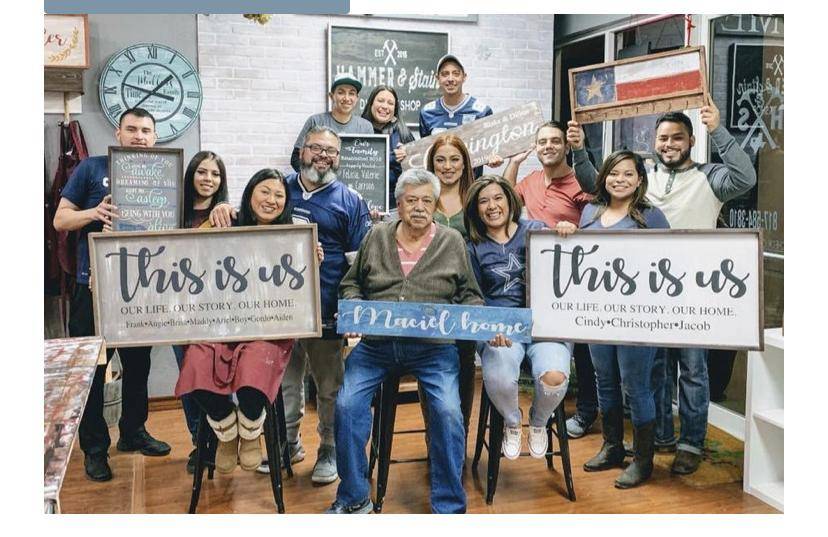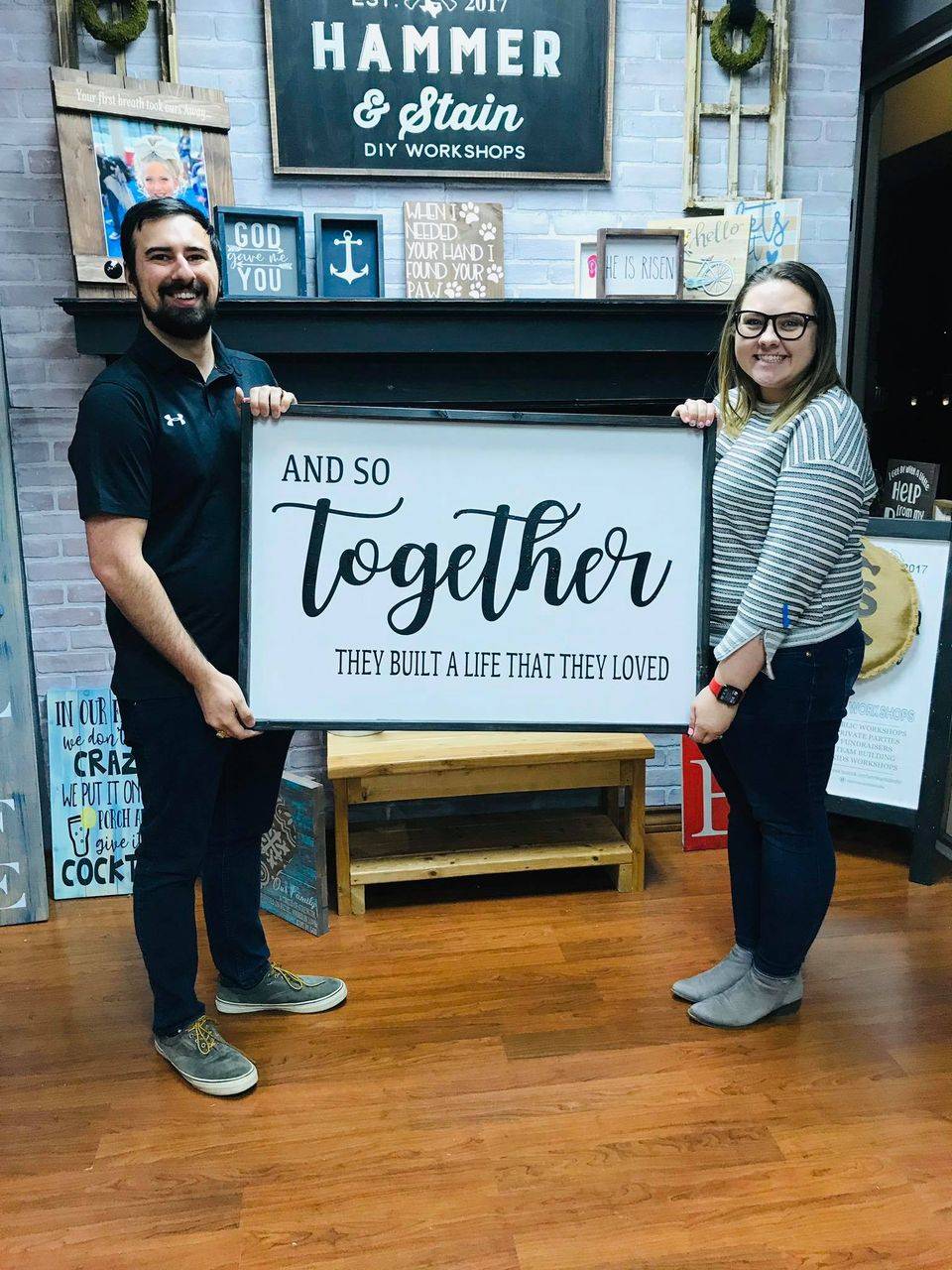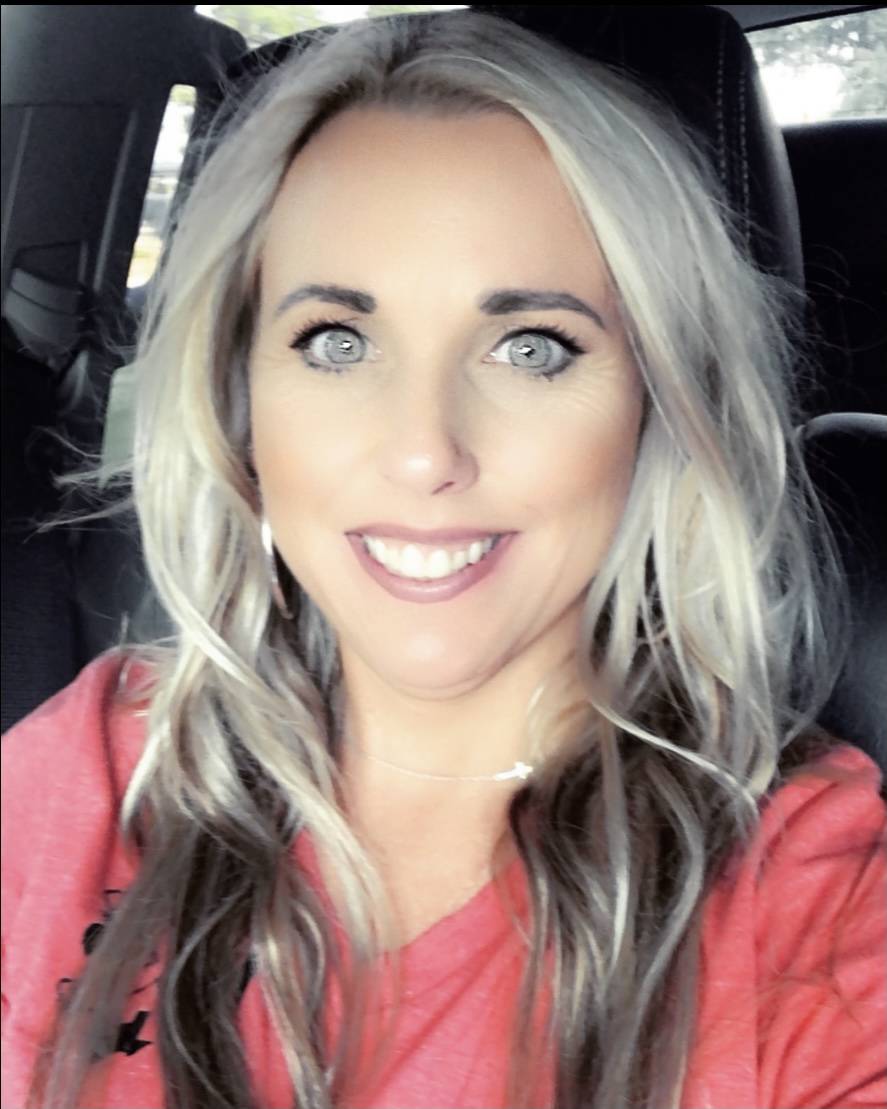 It always has been a passion of mine to create and design. It's not about reinventing the wheel, but about creating a project and making better versions of products I would proudly display in my own home. This mindset of creation and attention to detail has allowed me to find success in unconventional ways as I have grown into a full brand.
Stacie Mullins
Owner of Hammer & Stain-DFW